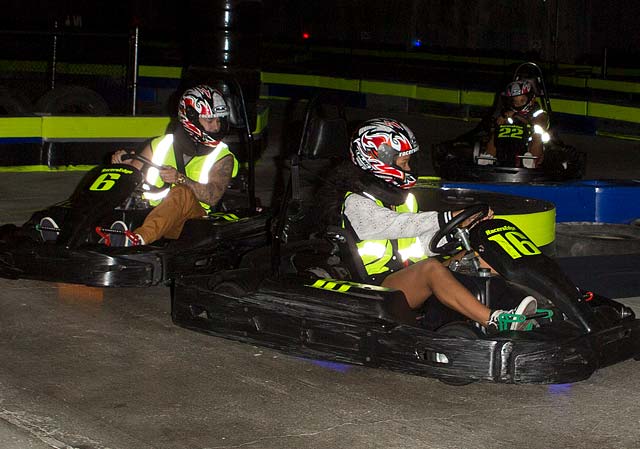 Rob Kardashian is a bit of a playboy. That's not at all surprising, given his family name. What is surprising, is his new potential love interest: Rihanna! No, it's not shocking that Rob K. would find RiRi attractive (who doesn't?), but it's a bit surprising that Rihanna would potentially reciprocate. After all, she can have any guy she wants. Rob is a cutie, but he's not exactly sex on a stick!
The last anyone heard, Rob Kardashian was romantically linked to singer Rita Ora. Is that over? Has Rob dumped Rita for Rihanna, now?
According to Us Weekly, Rob Kardashian and Rihanna spent all day Saturday together, enjoying a little go-cart racing in Burbank, California, and then later, heading out to the swanky Hollywood nightclub the Playhouse.
Is this truly a new couple alert, or are these two just good friends? So far, no reports have surfaced saying that Rob and RiRi were cuddling up to each other at the nightclub. Maybe they are just hanging out casually. Or maybe this was all a carefully orchestrated publicity stunt by Rob's mom, Kris Jenner. That seems like something she'd do, to keep her son's name in the headlines!