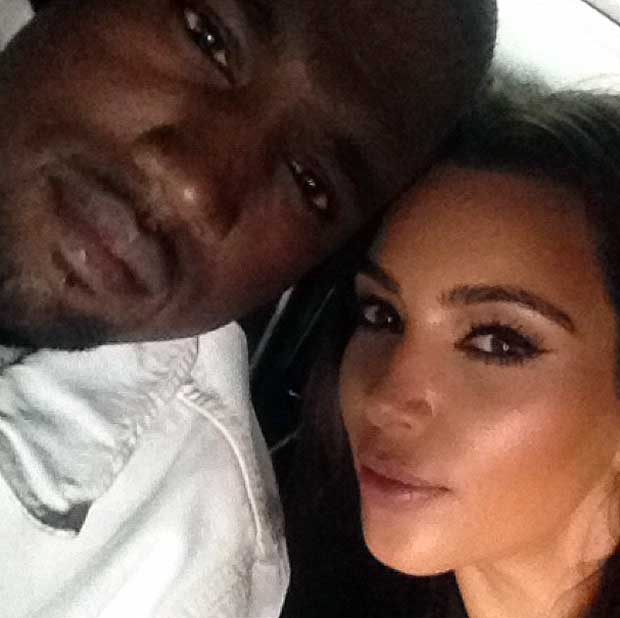 Just in case everyone has forgotten, Kim Kardashian would like to remind us all that she and Kanye West are still together and deliriously happy. This, in the wake of a rather shocking sex scandal story involving Kim K. and (supposedly) two porn stars! Never a dull moment with Kimmy, but fans need not worry: Kimye is still going strong.
How did Kim Kardashian let everyone know she and Yeezy are still totally in love? With a tweet, of course. On Tuesday night, Kim K. took to her Twitter account to post an Instagram photo with Kanye. She added one simple word to the tweet: "Hi". The closeup pic of Kim and Kanye is actually pretty good. It's not easy to look gorgeous when your face is ginormous in a photo, after all. But if anyone's comfortable being in front of a camera, it's Kim, right?
Nearly six months after word of their relationship first broke, it seems that Kim Kardashian and her rapper/media mogul boyfriend Kanye West are still going strong. She's on the right track — Kim's already been with Kanye much longer than she was married to Kris Humphries. Is this Kanye relationship the real deal? Only time (a lot of it) will tell.