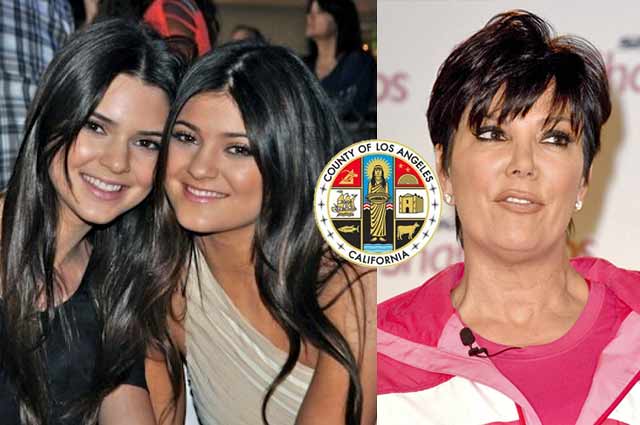 Look, Kris Jenner isn't exactly the world's greatest mother, but she's probably no abuser. Unfortunately for her, someone thinks she is — and they made an anonymous call to child services in Los Angeles recently. A new report says that someone claimed that Kris' teen daughters, Kendall and Kylie Jenner, were "living in danger." In danger of what?! Growing up and becoming rich and famous like their older siblings, Khloe, Kourtney and Kim Kardashian?
The Los Angeles County Department of Children and Family Services no doubt takes all such claims very, very seriously. As such, they launched a (quiet) investigation into the claim and came up with…absolutely nothing. According to TMZ, the tip was "bogus" and Kris Jenner believes the whole thing was fabricated by a tabloid reporter who wanted a big scoop.
Could that really happen? Would someone go that far just to get a story? Come on, of course they would: This is the Kardashian family, after all. And now, the person responsible is going to be in huge trouble, because Kris Jenner and her family are coming after them. A Kardashian family rep says they're trying to get to the bottom of all this and when they do, they will "take the necessary legal action so that this does not happen again."
No one ever said that Kris Jenner was perfect, but to go so far as to claim she's putting her own children in danger? That's simply over the line, period!