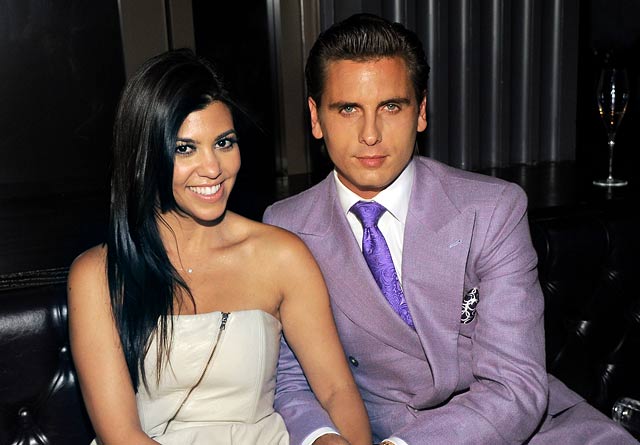 So much can be said about Kourtney Kardashian's relationship with longtime partner (and baby daddy) Scott Disick. Much of it, unfortunately, isn't good. But this couple has somehow managed to defy the odds and the naysayers and stick together. Now, they have two beautiful young children, including a baby, Penelope, born just months ago. Is it time for Kourt and Scott to take a walk down the aisle and make it all official?
One report says it's possible that Kourtney Kardashian does plan on marrying Scott Disick, even going to far as to visit a fancy celebrity wedding planner to hash out some details! This report says that while "nothing was set in stone," Kourt is "definitely exploring the idea."
Perhaps, despite all the negative press these two have gotten over the years, Kourtney Kardashian and Scott Disick are really and truly a loving couple. Hopefully so, as that will keep their (growing) family unit strong. Will Kourtney opt for a no holds barred, over-the-top, Kardashian style wedding? Or will she keep things strictly on the down low, with a tasteful, private ceremony that no one will know about until after the "I dos" are said?
Stay tuned!