Halloween is fast approaching, and Kim Kardashian is just one of millions trying to find the perfect holiday costume. While some girls will no doubt dress as Kim K. for Halloween, Kim is hoping for something a bit different than her everyday look.
Over the weekend, Kim Kardashian hit several Miami, Florida, stores trying to find the perfect costume. And honestly, what says Halloween with a Kardashian? A sexy costume, of course. Kim was apparently considering a super hot leopard print bodysuit costume that leaves very little to the imagination. Basically, the middle part of the suit is cut out and pretty see through. It certainly accentuates Kim's curves.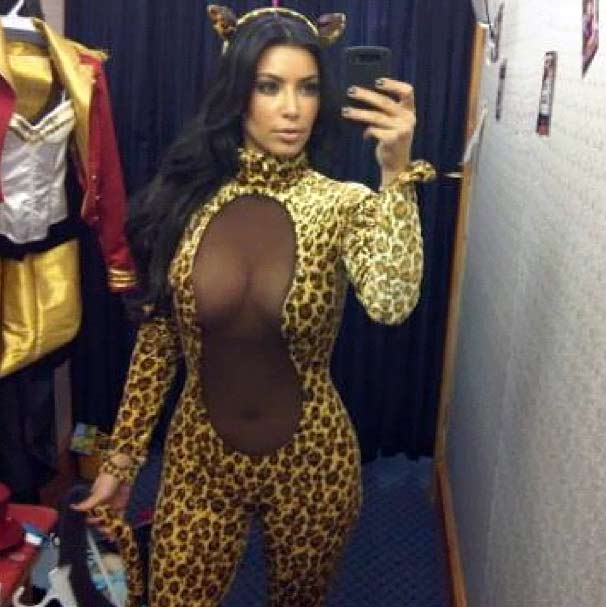 Kim Kardashian Tweeted an Instagram photo of the fierce-yet-sexy Halloween costume, with the caption, "Rawwwr!!! Halloween costume shopping!" Fans, what do you think? The cat ears are awfully cute and it does kind of keep the whole cat theme going, since Kimmy's still snuggling with the adorable feline Kanye West gave her as a gift not long ago. Will Mercy the Cat also get her own costume? She needs to go as Kim!