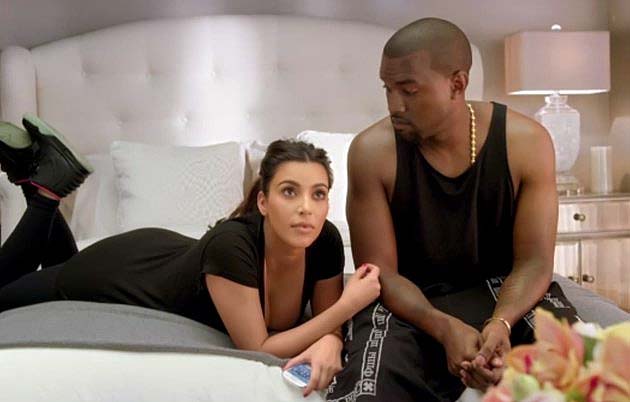 Given the success of 'Keeping Up With the Kardashians' and sister Khloe's 'Khloe and Lamar' show, isn't it inevitable that Kim Kardashian and Kanye West will get an E! reality show of their own at some point? Yes. The answer is yes, at least according to one report.
Kim K. and Kanye West are keen on getting their own 'KUWTK' spin-off show. What can viewers expect? Lots of shots of the couple in matching outfits as they cruise the globe on permanent vacation? Not exactly.
Apparently, one inside source says that yes, "cameras will follow the couple as they travel around the world," but it will be more geared towards Kim Kardashian and Kanye West's business ventures, and that means the fashion and music industries.
There's no doubt that the world craves all things Kardashian. The other reality shows are making this family more wealthy than they ever dreamed of being. If Kris Jenner's on board (and she's rumored to be), she'll push for a huge deal for Kim and Kanye. Will viewers watch? Definitely. Will it make for good reality TV? Probably, especially for anyone who wants to see how the other half really lives. Stay tuned!