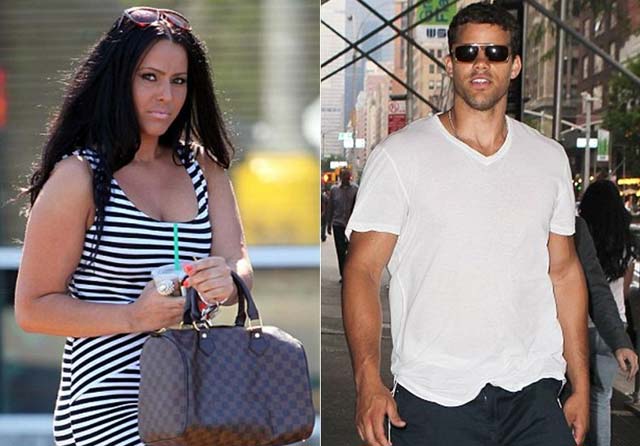 Kim Kardashiana and Myla Sinanaj are going at it, at least, legally speaking. Myla is the ex-girlfriend of Kim's soon-to-be ex-husband (following this?), and she absolutely hates Kim K. This woman is a piece of work, putting it mildly. She made headlines for allegedly claiming she was pregnant, and that Kris was the father. She later claimed she'd never said anything of the kind. On Monday, Myla got her day in court.
Appropriately enough, Monday was Kim Kardashian and Kris Humphries' one-year wedding anniversary. It's hard to believe it's been a whole year, isn't it? According to TMZ, that's why Myla Sinanaj is so furious with Kim and her attorneys: She gave a deposition to the court in the divorce case on Kim and Kris' anniversary. Myla, by the way, is calling Kim a "cruel b***h."
Myla Sinanaj claims she's been dragged into this entire Kris Humphries/Kim Kardashian divorce mess involuntarily. She's quite angry about it. So much so that one report claims she might sue Kim K. for "harassment and invasion of privacy." Myla should know better: Anyone who gets involved with the Kardashians, directly or not, winds up in the public eye. There is no privacy where this family is concerned.
Look out, Kardashians: This is one ex-girlfriend who won't go quietly. Myla Sinanaj is mad at Kim Kardashian, she's mad at Kris Humphries — and she's looking for someone to blame. Myla is also apparently looking for someone to pay up. Kim K. is loaded, and she's definitely wealthier than Kris, so why not go after her money?