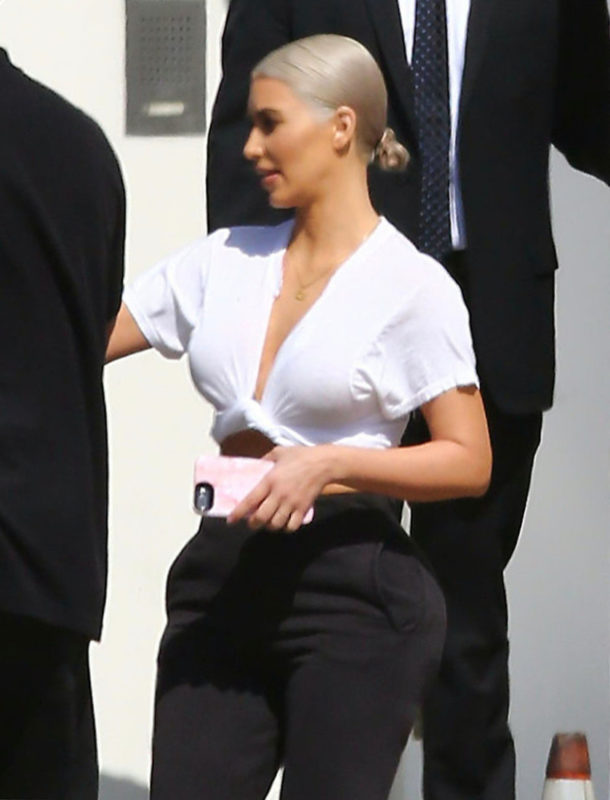 The fans of 36-year-old Kim Kardashian are used to always seeing her with a gorgeous shock of hair. And recently the media personality has appeared in public without her false hair, showing her real hair without any embellishment.
In the Network there are new pictures of Kim Kardashian taken by the paparazzi, by which the fans barely recognized her. The reason is that in these photos the celebrity appears without her ultra-long thick hair that has become a constant attribute of her beauty, but with a modest ponytail.
Apparently, Kim has decided to take a break in extensions and temporarily got rid of the usual haircut, which was immediately noticed by paparazzi.
The images show that the TV star has quite thin and short hair that lacks volume. Judging by the fact that Kim quite often makes experiments with her hair and appearance, soon she would once again use the extension or simply try out a new wig (as we all know, in these matters she is also a master).