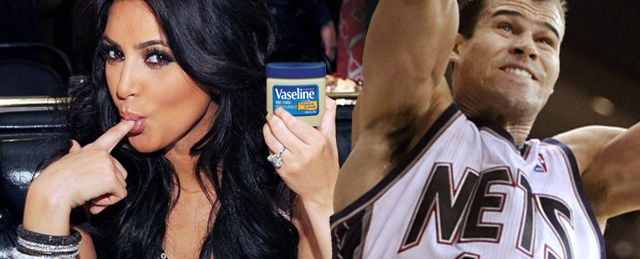 Kim Kardashian had probably hoped to have her divorce from Kris Humphries finalized before she gives birth to boyfriend Kanye West's baby this summer. That may or may not happen. The hold up until now has been Kim's refusal (supposedly) to sign off on an annulment, which essentially means admitting that the marriage to Kris was a fraud.
Now, there's a new twist in the ongoing saga: A new report claims that not only is Kim Kardashian refusing to pay Kris Humphries anything to get out of the marriage, but she wants him to pay her! Yes, Kim not only doesn't want to pay Kris Humphries to settle the divorce, she also wants him to pay her attorney's fees!
Let's think about this, shall we? Kim and Kris Humphries' divorce proceedings have now officially gone on much, much longer than their marriage of 72 days. If they can't reach some common ground, this mess will drag on for many more months — meaning Kim Kardashian might well still be legally married to Kris when she has Kanye West's baby in July. Is it time for Kim to bend a little to get out of this, or not?