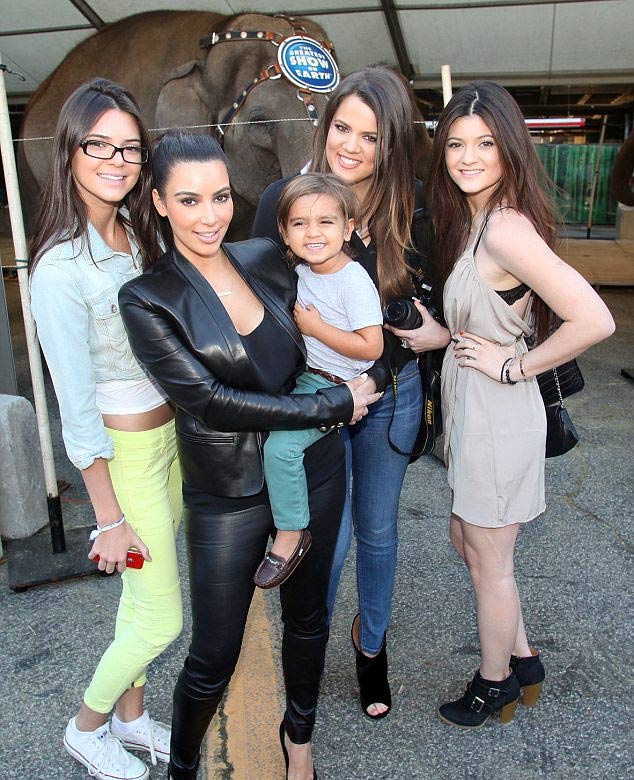 Mason Disick is one lucky little guy. Kourtney Kardashian and Scott Disick's eldest child is spoiled rotten by his famous aunts! Kourtney just gave birth to Mason's baby sister, little Penelope, last week, so it was aunties to the rescue to make sure that the adorable little boy didn't feel neglected in any way. What did they do for him? They took him to the circus, of course.
It's always a little bit of an adjustment for a child when they get a new sibling. Mom and Dad are suddenly totally consumed with everything about the new baby, and despite their best efforts, the older kids might sense that they're not quite the center of their parents' universe anymore. A great solution: Having family and friends step in to take the eldest children for a little while, giving the parents a breather and the kids some real fun.
Mason Disick's aunts, Kim Kardashian, Khloe Kardashian and Kylie and Kendall Jenner all decided to shower him with attention this week. They brought the two year old little boy to see the Ringling Bros. and Barnum & Bailey's Dragons circus. What little boy wouldn't love that? The group posed for photos with circus performers and smiles came easy.
And is Mason Disick the best-dressed toddler in the universe? Possibly so. For his circus adventure, Mason paired skinny, teal-colored jeans with a pair of super smart-looking brown loafters. The kid has a killer stylist!
The Kardashians and the circus: They go together, don't you think?