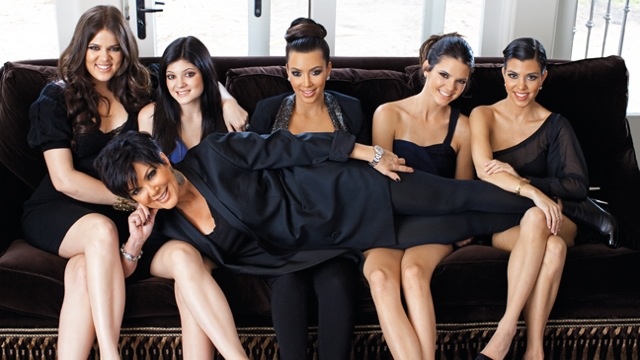 When Kourtney Kardashian gave birth to her second child earlier this week, there was much rejoicing among the Kardashian family members. Sisters Kim and Khloe Kardashian were offering public congratulations on social media, and generally acting like the doting aunts they no doubt are. But is there a private spat going on between Kourtney and her mom over little Penelope already?
The National Enquirer is apparently claiming that a "war" is going on right now between Kris and Kourtney over Penelope's name. Now, what's wrong with Penelope Scotland Disick? Hint: It's not the last name!
The Enquirer claims that Kris is mad because Kourtney and her baby daddy, Scott Disick, didn't give the new baby a "K" name, like all the other women in the family: Kourtney, Kim, Khloe, Kylie and of course, Kendall. What?!
Hopefully this is just a really nasty rumor stirred up by the National Enquirer in yet another pathetic attempt to sell tabloid papers. According to Gossip Cop, things are fine and the family is "ecstatic" about Penelope. It's a beautiful name, even if it doesn't start with a K. "Kenelope" doesn't seem to have the same ring to it, now does it?