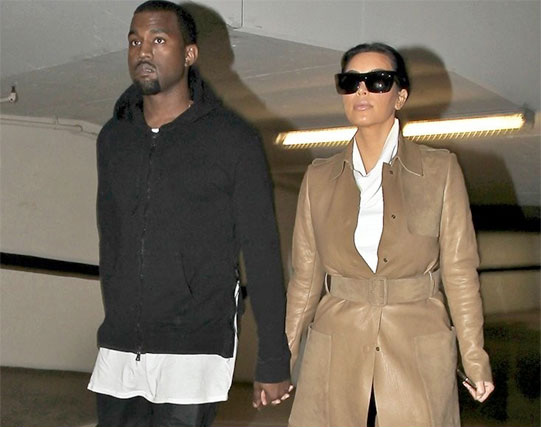 Rumors that Kim Kardashian might be pregnant are building steam in these days after Christmas. Earlier this week, 'The National Enquirer' published a story claiming that Kimmy was indeed expecting a baby with boyfriend Kanye West. In the days since then, the story has grown faster than…well…a celebrity's baby bump!
The latest rumor about Kim Kardashian being pregnant claims that Kim is actually suffering from "acute morning sickness." Of course, now that Kate Middleton's made morning sickness almost fashionable (though it's surely misery for her), Kim might be following in her footsteps.
At this point, there is absolutely NO confirmation from the Kardashian camp about the rumor. Kris Jenner is probably letting it spread for a bit, to keep her daughter topping the headlines. She'll squash the rumor when she feels like it's played out.
If Kim Kardashian and Kanye West *are* actually expecting, 2013 will be the year of the Yeezy Baby, just like 2012 was the year of Bey/Jay's little one, Blue Ivy. Stay tuned, because until Kim comes out and officially denies she's knocked up, the tabloids will continue to have a field day with the story!