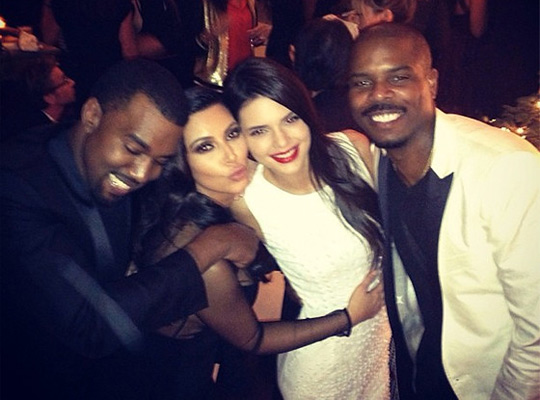 Leave it to Kardashian matriarch Kris Jenner to throw one of the most glamorous holiday parties ever. On Monday night, Kris hosted a huge Christmas Eve bash. The party has become a big tradition for the Kardashians, and as such, all of them were there for the festivities.
Kourtney Kardashian and Scott Disick were on hand, with their children, including young Mason. Khloe Kardashian Odom and Lamar Odom were also there, partying the night away with Kim Kardashian and boyfriend Kanye West. Kendall and Kylie Jenner were also on hand, dancing like crazy on a makeshift dance floor set up by the family's massive pool. The home was beautifully decorated in stunning Christmas decor, including a gorgeous Christmas tree as the centerpiece.
To give you an idea of just how big this Kardashian Christmas party really was, there were more than 200 guests in attendance. When Kris Jenner does anything, she does it to the max! Guests dined on traditional holiday foods, and they enjoyed chomping down on a huge gingerbread house set up on the dessert table.
Can anyone ever top a Kardashian when it comes to parties? Probably not. Who wouldn't want an invite to this annual Christmas Eve bash?!