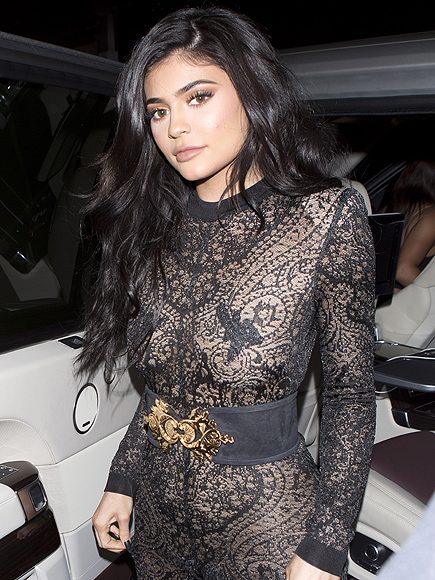 Kylie Jenner, the younger sister of an American reality show star Kim Kardashian, arrived at the party on the occasion of her 19th birthday in a provocative outfit.
Despite the fact that Kylie will be 19 only on 10 August, her birthday has already been celebrated in West Hollywood. The fans of the young beauty are delighted with her choice of an outfit for the celebration. Kylie was dressed in a tight lace jumpsuit from Balmain. The outfit did not only emphasize Jenner's delicious forms, but also caused a stir in social networks. The fans of the Kardashian family notice that Kylie gets more and more like her famous sister, especially by her figure.
In addition, it is known that Kylie's boyfriend rapper Tyga came to the party to congratulate with her birthday and, and of course, there were also close relatives and friends.