Remember those Robert Kardashian journals sold to 'In Touch' magazine by his late wife, Ellen Kardashian? They didn't paint a flattering portrait of Kardashian momager Kris Jenner. In fact, they make her sound a bit like a crazy person. Now, new "evidence" claims that Kris might just be unbalanced after all.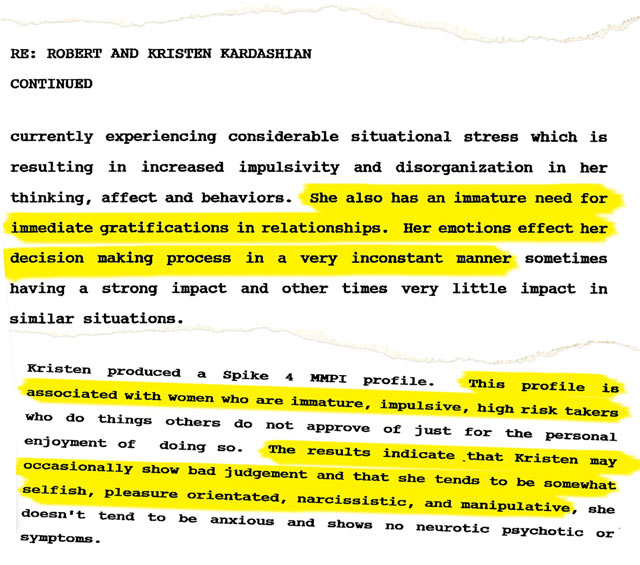 No doubt the Kardashian daughters will continue to rally to their mom's defense, as ugly details about her past come to light, but wow: 'In Touch' has a long report take around the time Kris and Robert Kardashian split up. It's a psychological evaluation for the court, and it's unflattering, to say the least. In it, Kris Jenner is called "manipulative" and "narcissistic." Bingo! Now wouldn't this explain a whole lot, Kardashian watchers?
All of this could be bunk, of course, but it's hard not to think that perhaps this supposed real psychological profile of Kris Jenner is right on the money. What do you think? Does this sound about right or do you believe Kris isn't manipulative at all? Is she simply a super-ambitious climber or does she have some deep-seated psychological issues that drive her to do the things she does?