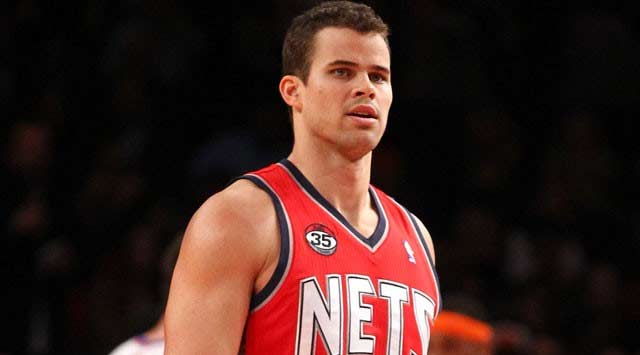 For anyone who hoped that Kim Kardashian and Kris Humphries' divorce proceedings would wrap up amicably, dream on. It's not happening. If there was ever a chance of this all ending peacefully, it sure won't now. Kris Humphries took a pretty nasty shot at his soon-to-be ex-wife (well, maybe not 'soon') today. What exactly did he say?
Kris H. is, in a nutshell, trying to slow the Kim Kardashian divorce proceedings down. In court documents, Kris questions the "urgency" of the divorce, saying that just because Kim had an "unplanned pregnancy," it's not his problem. An attorney for Humphries says that Kim is "trying to force" the court to "prematurely set this matter for trial."
Even in the midst of this contentious divorce, this is a new low on Kris Humphries' part. Would Kim Kardashian willingly get pregnant just to force a resolution to this seemingly never-ending divorce battle? Doubtful. That would be extreme, even for her.
When will this ever end? Hopefully before Kimye's baby is born this summer. Apparently, Kris Humphries wants to attend Kim Kardashian's deposition, but he claims he's "unavailable" until mid-May or even June! Is he being petty and ridiculous, or what? All this divorce pressure can't be good for Kim K. or Kris for that matter!