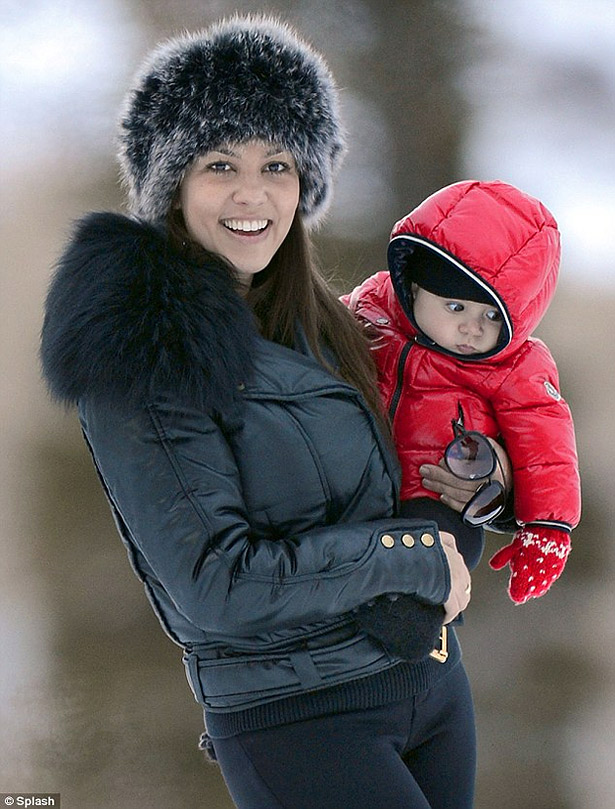 Kourtney Kardashian and her baby daddy, Scott Disick, decided it was high time for some family rest and relaxation recently, so what did they do? They hit the ski slopes! This adorable family, including little Mason Disick, lit up the Deer Valley Ski Resort in gorgeous Park City, Utah, last week.
Deer Valley is a great place to take the whole family, with tons of opportunities for new skiers to hone their skills. Kourtney Kardashian's three-year-old son, Mason, absolutely tore up the slopes, looking ever-so-fashionable and certainly happy. This is one adventurous (and adorable) kid. Little Mase appeared to have great form while skiing, especially for a toddler.
Kourtney and Scott also brought six-month-old daughter Penelope on the trip and she looked precious in a little red puffy down jacket. Mom and dad also took a little time away from the kiddos to hit the mountain and enjoy some great powder.
What do you do when you're a Kardashian with tons of money and little actual time to hang with your family? You do exactly what Kourtney Kardashian and Scott Disick did: You plan a short, but very sweet and memorable trip that everyone will enjoy. You also probably hope that all of the paparazzi hanging around get out of your way as you make your way down the slopes!