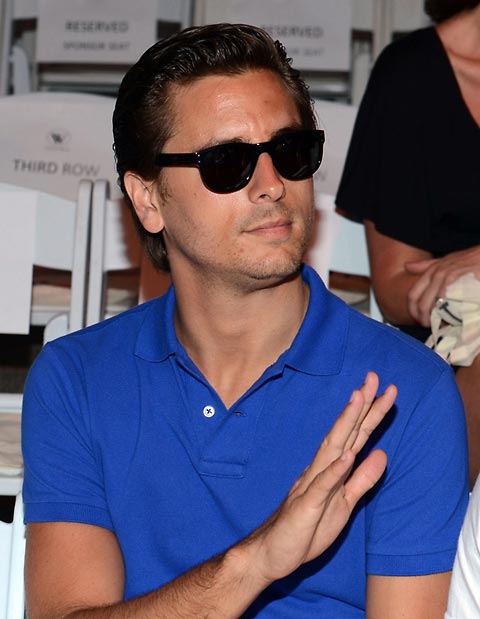 Kourtney Kardashian and Scott Disick's relationship has always been volatile — one minute they're the happy, doting parents of two beautiful kids and the next, they're fighting like cats and dogs. At the moment, the latter is what's going on, most likely. Why?
Scott Disick decided he really didn't want to be in the Kardashian family's annual Christmas card photo shoot. The family takes this photo shoot very seriously, so for Scott to diss then, he had to have a good reason, right? Wrong! Scott opted to appear (and later party) at a swanky Las Vegas nightclub instead.
How mad were the Kardashians? In Touch magazine claims that Kris Jenner, in particular, was "raising her voice" after Kourtney Kardashian told her Scott wasn't coming. Uh oh, the Momager is mad now! And honestly, in this case, she should be: This Christmas card bit is a huge Kardashian family tradition, after all. Skipping out to party in Vegas instead seems terribly disrespectful and immature (two of Scott Disick's worst traits, some would say).
Should Kourtney Kardashian finally decide to kick her man to the curb?