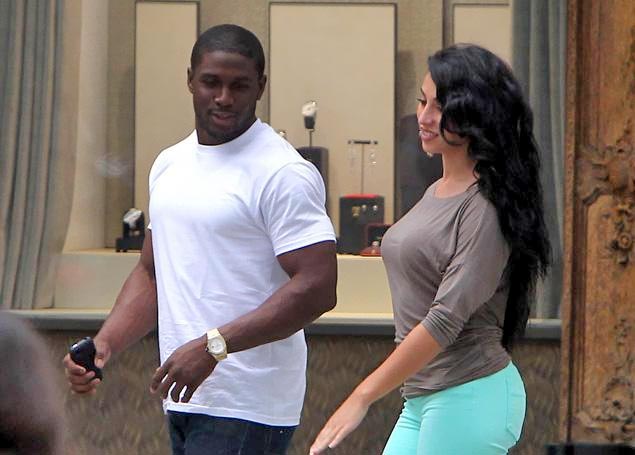 It seems like just yesterday that Kim Kardashian and Reggie Bush were the perfect, all-American couple. They were together for quite a while, and actually made a really cute couple. Sadly, some good things do come to an end, and Kim and Reggie split back in 2010. Rumors that Kim kept in touch with her former love persisted, right up until her wedding to Kris Humphries last year!
Reggie Bush apparently has a type, because his current girlfriend, model Lilit Avagyan, looks a lot like Kim Kardashian. She's even Armenian, for goodness sake! Now, the word is out that Lilit is supposedly pregnant. Is Kim K. in mourning because her ex is going to be a daddy and she's still childless?
Kim Kardashian makes no secret of the fact that she wants to be a mother someday, but now that she's in a steady relationship with Kanye West, will the biological clock start ticking even more loudly? It's possible, especially since Reggie Bush and his Kim K. look-alike lady are expecting. There's always a tinge of regret whenever one hears of an ex moving on, but it Kim's case, hopefully she's already over it!