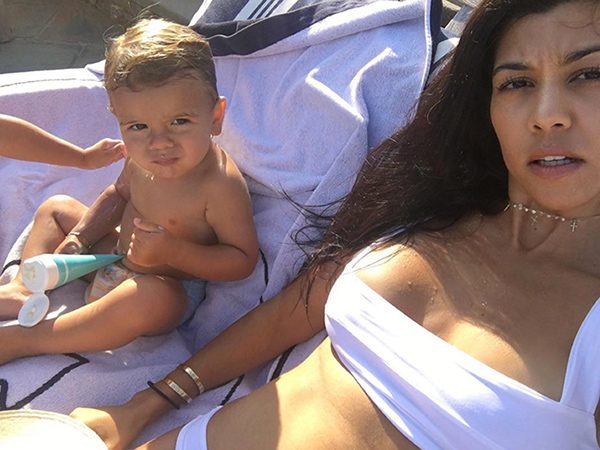 Kourtney Kardashian's Instagram can be boasted, perhaps, an exemplary of summer profile. For the last three weeks, the only thing that the eldest of the Kardashian sisters does is changing of bikini and moving from beach to the pool and back.
Kourtney spends her summer holidays with her children in Miami, regularly sharing with shots from the ocean coast with her followers. By the way, one of the main 'themes' in this summer online diary is the photos of children — Mason, Penelope and the Reign, born in a civil marriage with Scott Disick.
However, this story is already in the past, and today everyone talks about the rumors about an affair between Kourtney and 22-year-old Justin Bieber. One of the recent weekends the stars spent together by dancing the night away. Kourtney and Justin, of course, continue to assure everyone that they are friends, but the insiders say that everything is much more romantic.