For weeks, rumors have circulated that Khloe Kardashian might become the new co-host of 'The X Factor.' Now, things have reached critical mass, so to speak: Sources indicate that Khloe K. and Mario Lopez are almost certainly going to host this season's 'X Factor,' but there might be a problem: E! isn't happy about the potential deal.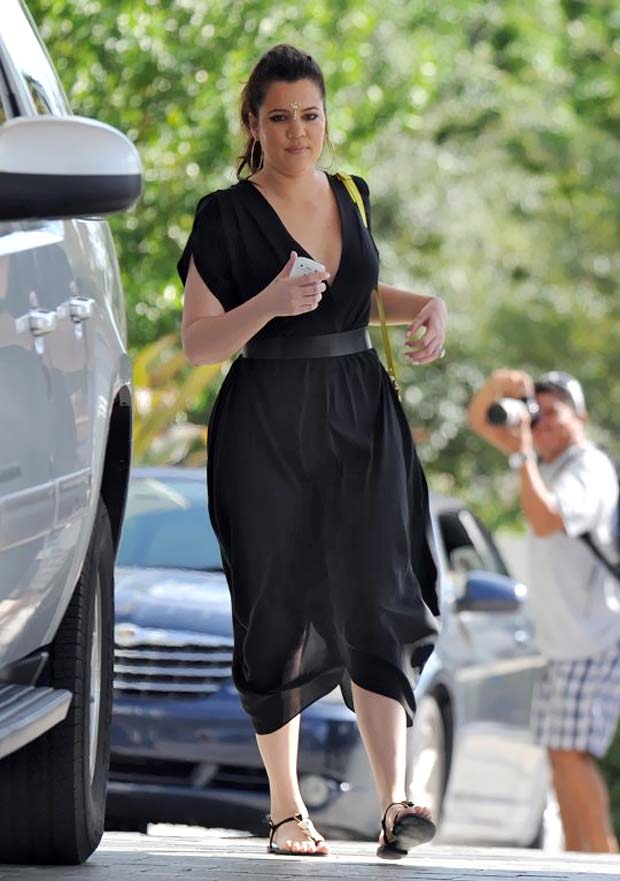 Multiple reports point to Khloe Kardashian Odom as the top choice to be the new 'X Factor' host, and it's a massive gig for her. Yes, millions of people already know Khloe because of her reality show appearances, but now, she'll be introduced to a whole new host of viewers. Khloe is an excellent choice as a show host: She's just goofy and real enough to pull it off well.
What's the problem, then? It might be the E! network. TMZ claims that execs at E! are concerned that Khloe Kardashian's 'X Factor' hosting job, if it happens, might monopolize all of her time, taking away from any promotion she does for 'Keeping Up With the Kardashians' and the other E! Kardashian reality shows. TMZ also claims that FOX only wants *one* 'X Factor' host — either Khloe, or Mario Lopez.
Hopefully Khloe K. and E! can get all the details ironed out. This is such a big opportunity for her career-wise — and finally, one that doesn't involve her crazy, kooky family!