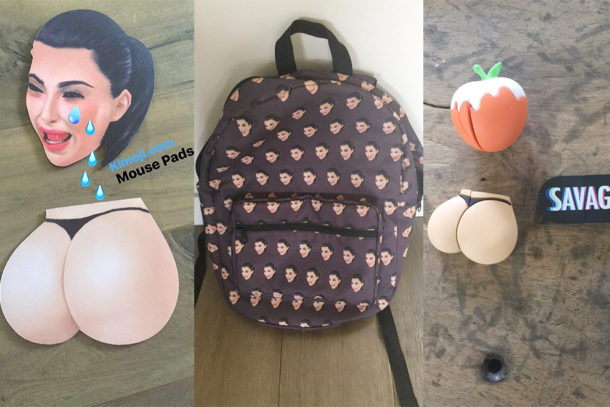 New school year has started and Kim Kardashian-West has posted on her Instagram the dream of all students. A set of "back to school" includes bags and stationery with Kardashian's crying face and her famous butt.
In the collection of Kim Kardashian school supplies there is a backpack with Kim's suffering face, lunchbox, laptop case, stickers, a computer mice pad, USB flash drives, portable charging in the shape of her curves, and a ballpoint pen.
School stationary by Kardashian is already available on the Kimoji.com. The cost of a backpack from Kardashian is $ 60, a pen – $ 10, a lunchbox – $ 35, a mousepad – $ 20, USB flash drive 8 GB – $ 12.