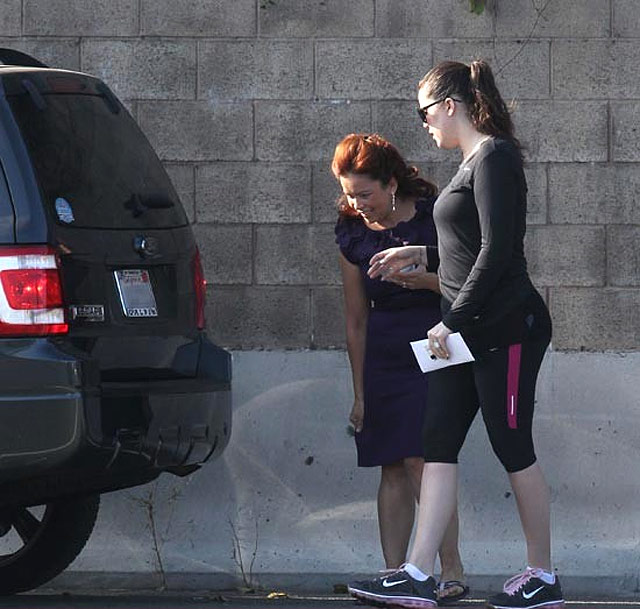 Khloe Kardashian is the latest member of the Kardashian family to have car-related issues. Earlier this week, Khloe had what's described as an "insignificant" auto accident in Los Angeles. In fact, Khloe rear-ended an SUV. The damage was definitely minor, but it's concerning. Was Khloe paying enough attention to what she was doing?
Hopefully Khloe Kardashian-Odom has enough sense to realize that things could have been much worse. Yes, she did hit another vehicle and she wasn't hurt, but that's no excuse. She's lucky. Here's hoping she wasn't yapping on the phone and/or texting when she hit the SUV.
Khloe K. was apparently coming back from a doctor's visit, dressed very casually in black workout clothes. This begs the question: Why does a Kardashian, who seemingly has access to thousands of dollars worth of designer clothes, dress so sloppily? If she was heading back from the gym, that would be one thing — but Khloe was at the doctor's office! Where is the Birkin bag?!
Khloe Kardashian has always seemed like the "nice" Kardashian girl. She's carefree, quick to speak her mind, and more real than her sisters (especially Kim). Hopefully she'll pay more attention to what she's doing the next time she's behind the wheel!