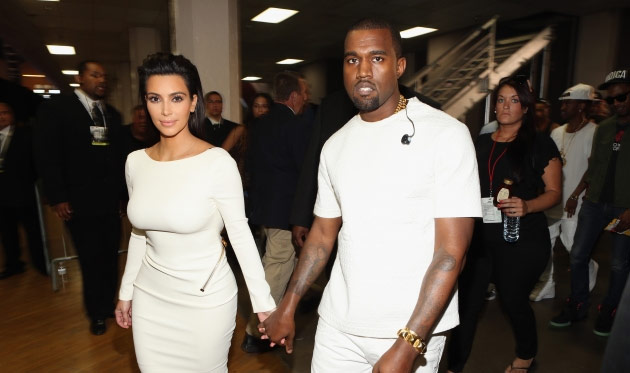 Baby North West is less than one month old, but she's already hitting the party circuit with mom Kim Kardashian – sort of. Kim and Kanye West took their newborn out for a big Fourth of July party! And no, there were no photos taken of the tiny tot. If there were, they aren't making the rounds just yet.
Despite keeping things very low key since the birth of her daughter, Kim Kardashian did venture out over the Independence Day holiday. She brought North with her to stepfather Bruce Jenner's house in Malibu for a huge family party. Kim, Kanye and little North all celebrated July 4th with everyone in the Kardashian and Jenner families.
As one of the world's most famous (and photographed) couples, Kim Kardashian and Kanye West also apparently know how to avoid those pesky paparazzi, too. Unlike several other notable family members (including sisters Kylie and Kendall Jenner), Kimye opted not to hit the Malibu beach. More than likely, they were holed up in Bruce's house, doting over North West (along with everyone else in the family).
It's great that Kim and Kanye are enjoying some time with Kim's huge and close-knit family now. Baby North will no doubt be the center of everyone's attention for some time to come, and this definitely won't be her first family party appearance!