Remember not long ago when Kim Kardashian said she and Kanye West wanted more privacy? It's possible she was serious. Now that baby North West has arrived, Kim and Yeezy have virtually dropped out of sight entirely (Kim especially). No doubt they're spending a lot of quality family time together, presumably holed up in the Kardashian compound in Calabasas, California, but when will the world see the new little one?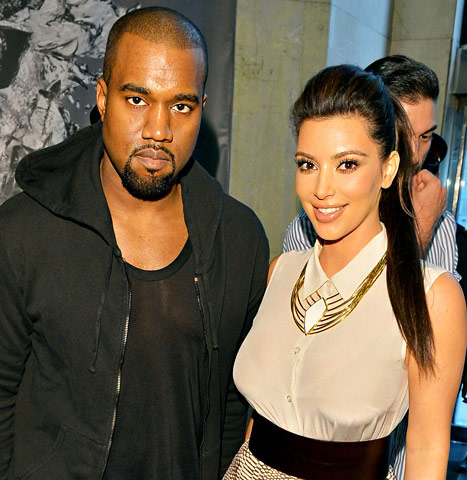 New reports suggest that Kim K. and Kanye were offered millions of dollars for publishing rights to the first photos of North West. How much? Try around $3 million! Now that's not unusual: Lots of high profile celebrities are offered big bucks by tabloids and celebrity magazines who all want to be the first to get those precious celeb baby shots. But what is rather unusual, is that Kim Kardashian apparently turned down the high dollar offer.
An Australian magazine reportedly offered Kimye $3 million for an exclusive photo shoot featuring baby North West, but mom and dad said absolutely not. The thing is, Kim and Kanye sure don't need the money – so that's not an issue. What they apparently need, and want, is their privacy. US Magazine quotes a source as saying that Kanye West isn't kidding around about not having North on Kim's reality show, 'Keeping Up With the Kardashians.' And it seems he's also determined not to have his baby's photos splashed all over the tabloids, either.
Eventually, everyone will get to see baby North West, but not until his famous parents are good and ready!