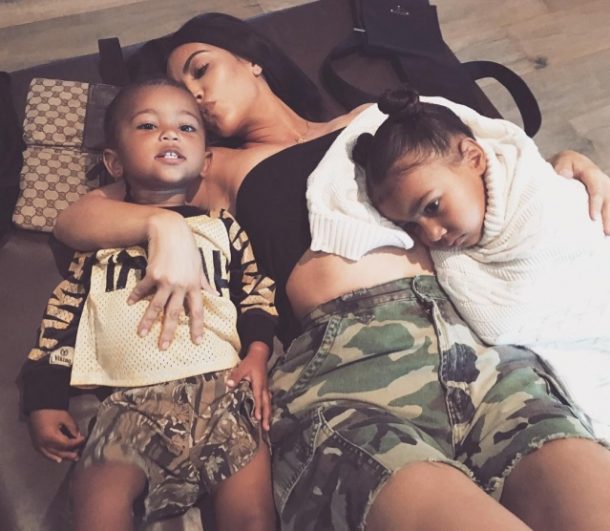 The American reality show star Kim Kardashian has posted a touching photo with her children. In the picture the 36-year-old model is lying on the couch; on either side of her there lay her two children – a boy Saint and a girl North. Kim Kardashian is gently kissing her son in the head, while her daughter with fancy curls on her head is lying thoughtfully on her mother's belly.
In the photo Kim is dressed in large camouflage shorts and black stripe-top.
The picture has collected innumerable comments from fans of the family."God, how lovely!", "You are such a cool mom, I love you!", "Great!". In a few hours the photo was "liked" by almost three million people.
The family has always been Kim Kardashian's pride, she has been repeatedly stating this. The star spends a lot of time with her children and her spouse, sharing it in social networks.