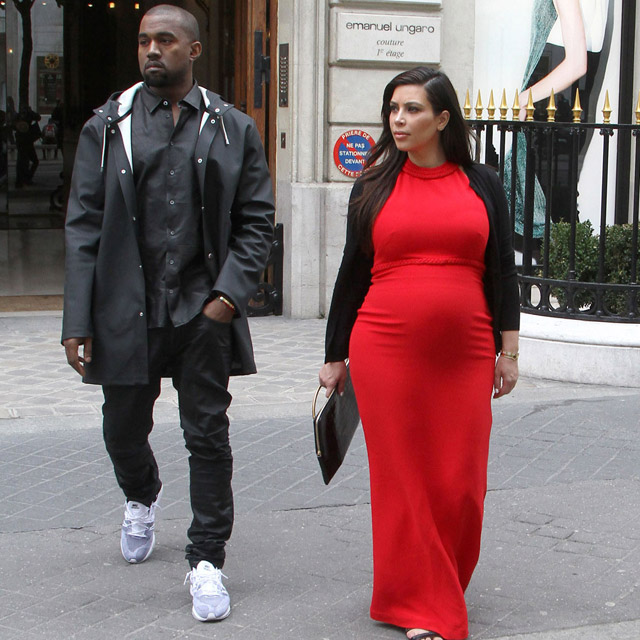 Would it really be that much of a surprise if Kim Kardashian and Kanye West suddenly got engaged? Not really, especially given that Kimmy is now officially single (after the Kris Humphries divorce settlement a few weeks back). At least one new report claims that Kim expects Yeezy to propose marriage to her very soon.
Given that Kim Kardashian is set to give birth in a matter of a few months, it's not out of the question that Kanye might very well be prepping for a proposal. The only question now is: How will he do it? Will Kanye go for some huge, grand gesture kind of proposal with fireworks and all the bells and whistles?
The main issue, quite frankly, seems to be finding enough alone time to actually pop the question. Kanye is furiously trying to finish his latest album before his child arrives, and Kim Kardashian is off doing — well, what Kardashians do: filming endless footage for a reality show. Kim and her famous family just wrapped up a nice vacation in Greece, but Kanye flew his love to Paris to be with him. Who knows: They might already be engaged!
If they do get engaged, should they marry before the baby arrives? Will all of this be private? Kim has expressed a desire for more privacy in her life now that she's a soon-to-be mom, but something this big would be next to impossible to keep under wraps.
Probably right after the wedding, sales of her famous tape instantly grow, as it has happened many times in the high-profile events