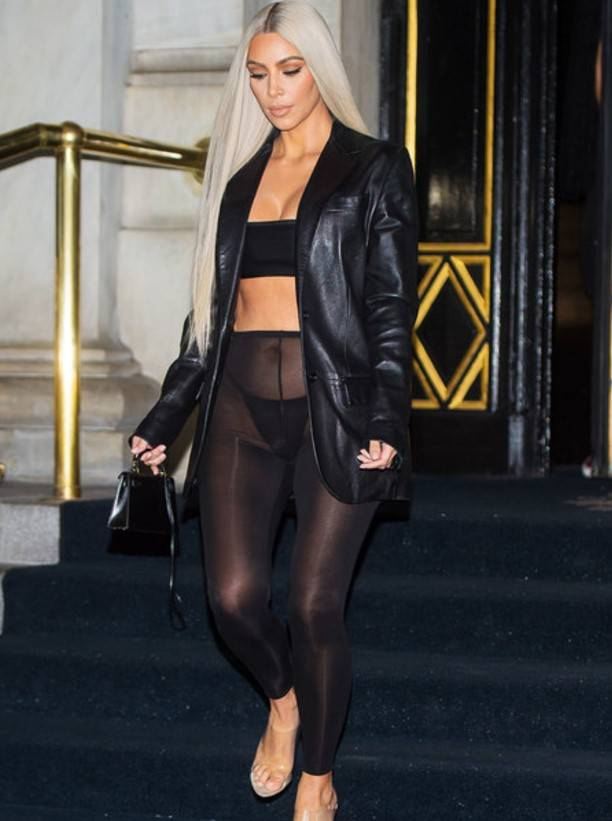 In Instagram microblog Kim Kardashian has posted a photo which caused a mixed reaction of her followers. The reality star went out in the street without a skirt in transparent tights, through which underwear could be clearly seen.
Half a million likes and over ten thousand reviews – that's how popular Kim Kardashian's photo is in social network. Turned into a blonde actress and model was once again able to surprise her fans by her preferences in the outfit. The subscribers suggested that soon in different parts of the world there will begin to appear Kim Kardashian's followers walking in the streets in transparent stockings, showing their underwear.
This is not the first 'naked' outfit – you can check it out here!