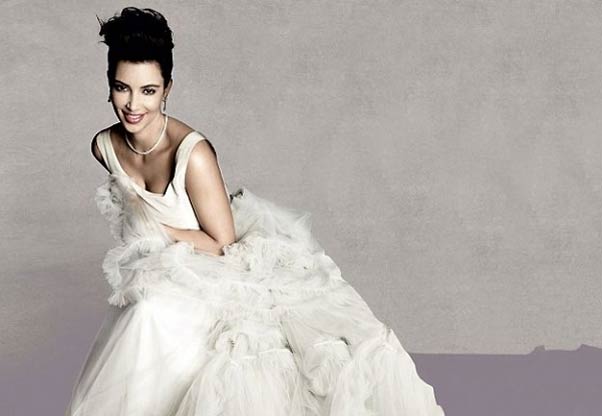 Kim Kardashian, is there something you're not telling everyone? That's the buzz today after Kim put on a stunningly beautiful wedding gown and modeled for 'Tatler' magazine! Does Kim have weddings on the brain, after several wonderful months of dating Kanye West? Wait, is she even divorced from Kris Humphries yet? (Answer: No).
Kim K.'s decision to wear a white gown was just part of a cover story shoot for 'Tatler.' And of course, a major topic of discussion was her love life. Right now, things are going great, but this time last year, her life was basically in shambles after a split from Kris Humphries. Despite all of the pain she's no doubt been through in the aftermath of her failed marriage, would she do it all again — including the incredibly public, televised wedding ceremony?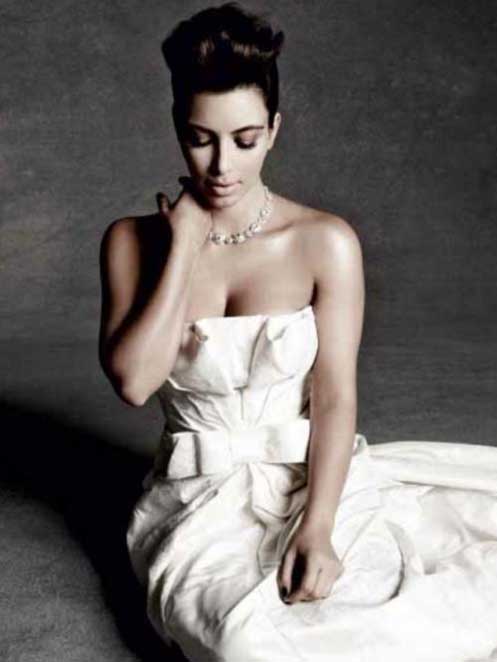 Yes. Yes, Kim Kardashian says despite everything, she'd do it all over again. She believes in love and romance — and, seemingly, fairy tales too. Kim told 'Tatler,' "I'm such a hopeless romantic that I'll always believe the next one is the one." Does that mean she believes that boyfriend Kanye West is "the one"? That seems highly likely. And really, it's hard not to think that once Kim K.'s divorce from Kris Humphries becomes official (and it's dragging on, and on), she and Kanye West will tie the knot!