Kim Kardashian was criticized for her appearing in costume of the late American singer Aaliyah at the Halloween party. The situation was aggravated by the fact that, in contrast to the late star, Kardashian is not black.
"Baby Aaliyah" — Kim Kardashian commented the video in which she showed in the image of the late singer. The TV star wore the same outfit that Aaliyah wore during the filming of the music video for her song "Try Again" 2001.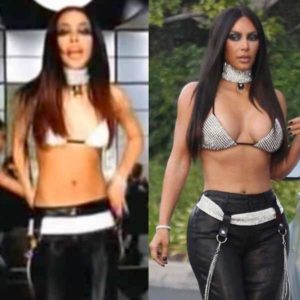 Internet users were not fond of such a thing."No matter if she is a legend or not. First of all, Aliya was black, unlike you. To dress up in her way is an insult," wrote one of the bloggers, accusing Kardashian of being racist.