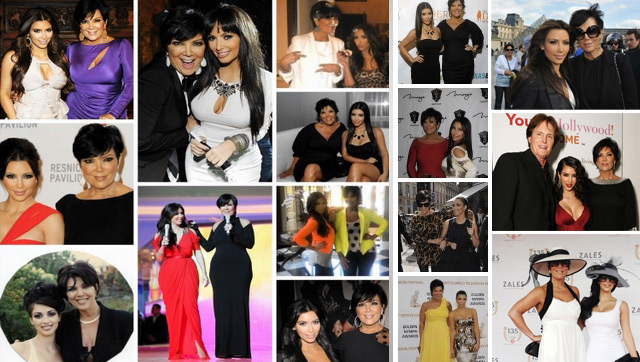 Is there any doubt that Kim Kardashian had a very, very special Mother's Day holiday? She and sister Khloe and Kourtney always go all out to make sure that mom Kris Jenner has a great day. Now, however, Kim is about to become a mother, and that fact isn't lost on her.
Kim K. posted a message on her personal website on Sunday, May 12, and she's remarkably candid about her feelings on becoming a mom. Kim, who is set to give birth to Kanye West's baby in just a couple of months, said she's "nervous and anxious" about what's coming, but she's confident she'll be fine because she "learned from the very best."
Kim Kardashian then goes on in her (very sweet) blog post to praise Kris Jenner for managing to "put family first" despite the fact that she's got so much happening in her life. She also offers some kind words for big sis Kourtney Kardashian, a mom of two, saying she's "lucky to have her" as a "guide and confidant."
Whatever your personal feelings about Kim Kardashian, you cannot deny that she comes from a tight-knit family of females with really strong personalities. Does this all mean that Kim K. plans on continuing to work once her baby arrives? It's hard to imagine she won't, but let's all hope she won't include her little bundle of joy on any Kardashian reality shows…at least for a while.