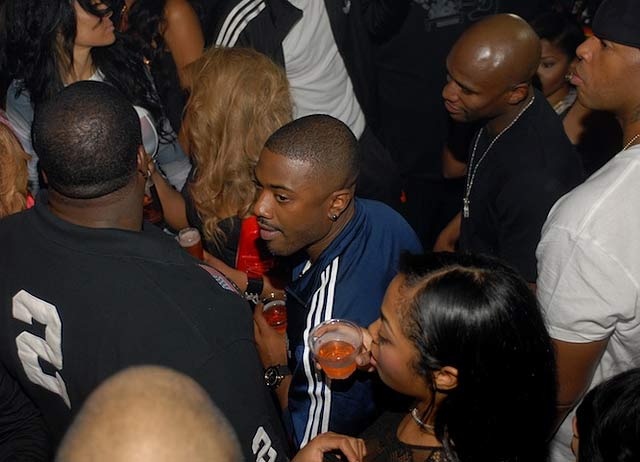 Kim Kardashian always manages to get herself into awkward situations, and this week is no exception. So, what happened now? Apparently, Kim K. ran into her former sex tape partner, Ray J, in Miami. Kimmy's been in South Florida filming scenes for the 'Kourtney & Kim Take Miami' reality show, but Ray J was just hanging out and partying.
Did Ray J and Kim Kardashian actually run into each other? No, but they would have if Kim hadn't made a hasty exit. Both Kim and Ray J were hanging out at the super-hip Prime 112 Miami restaurant on Sunday night. Just as Ray J was coming into the steakhouse (with a huge entourage, including his buddy Floyd Mayweather), Kim Kardashian managed to slip out of a different exit!
Can anyone blame Kim Kardashian for not wanting to be seen in the same establishment with her former sex tape partner? If she'd been with her boyfriend, Kanye West, she might've opted to stick around. But Kanye is in Paris right now, and for that matter, he's also a rumored sex tape star at the moment. It's probably best that Kim K. lays low for a while. It wouldn't be good for her to be photographed with Ray J, after all!
By the way, click here if you did not watch this tape