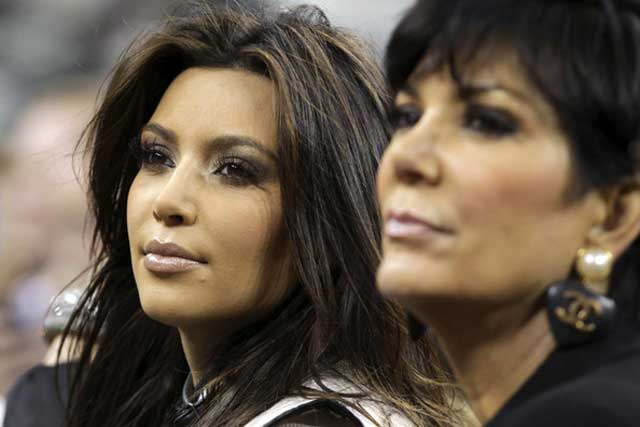 By now it should be painfully clear to all Kardashian watchers that Kim Kardashian's mother, Kris Jenner, is never happy when she feels she's been cut out of any deal involving her children. It seems that Kris is absolutely livid about plans for Kim and Kanye West's reality show. Why? Surprise: Because she feels like she won't have enough control over it.
One report quotes a Kardashian family friend as saying that Kim Kardashian is literally laying down the law — and going against everything that her momager, Kris, wants. The friend is quoted as saying, "Kim is sick and tired of Kris trying to control every aspect of her new reality show with Kanye. They don't share the same vision at all. Kim wants it be cute and sweet and Kris wants drama, drama, drama!"
That definitely sounds like Kris Jenner, now doesn't it? Kanye West is supposedly trying to stay out of the mother-daughter bickering, but sooner or later he'll get drawn into it. What's the problem, Kris? Your daughter wants her show to focus on her own fashion line and her boyfriend's music. Kris Jenner just can't leave well enough alone. She's not happy unless someone is feuding, and half the time, it's her doing the fighting!
Who will win this epic Kim Kardashian and Kris Jenner showdown? Stay tuned, because until the differences are resolved, the show isn't going to happen.