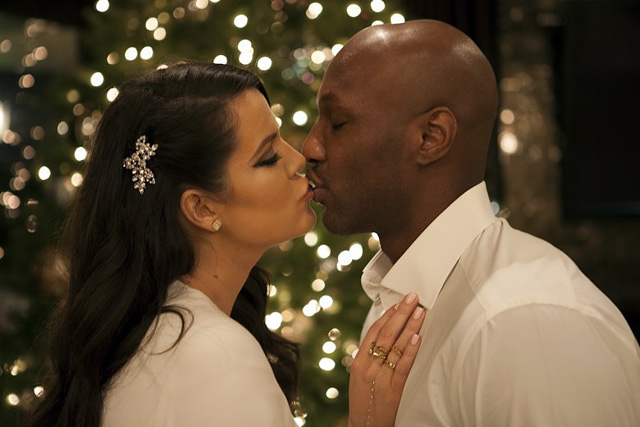 Any fan of the Kardashians knows full well that new rumors about this crazy family surface virtually every single day, right? And most of the time, they're just that: rumors. One favorite is that Khloe Kardashian and her husband, Lamar Odom, are splitting up (or on the verge of splitting up). Guess what? It's probably not true.
Khloe and Lamar are possibly the cutest, funniest, most entertaining Kardashian couple around. They've certainly got Kim Kardashian and Kanye West beat in the personality department, and they seem way more carefree and fun than Kourtney Kardashian and Scott Disick (except when little Mason's around, then it's a toss up). So, tabloids, why do you constantly want to break these two up? Probably for the same reason you're reading this right now: People love controversy. Happy is bad in this 24/7 tabloid-crazy world we live in. Nobody wants to see a happy couple, right?
Wrong. Despite what the tabloids think, some Kardashian fans, particularly Khloe's fans, love seeing her in love with Lamar Odom. They all want to see these two have a baby. Remember the "Khloe's Pregnant!" headlines that pop up from time to time? We've all read them, repeatedly, and we all wish they were true. Sooner or later, they will be.
The latest tabloid story from 'In Touch' magazine claims that Lamar Odom's been flirting around on Khloe K. and not wearing his wedding band. Please: Just because a man doesn't put his ring back on after a basketball game, his marriage is in serious trouble?
Hopefully, Khloe Kardashian Odom and her Lam-Lam laugh about all the silly stories. It seems likely, doesn't it?