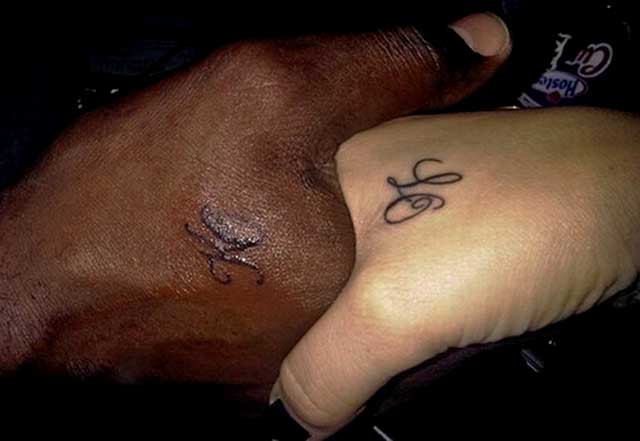 Anyone who follows Khloe Kardashian regularly was no doubt shocked by a major cover story last week that claimed Khloe and her husband, NBA player Lamar Odom, were on the verge of splitting up after three years of marriage. Guess what? The story is not true, at least according to a "friend" of Khloe's who says it's "bogus."
Last week, 'Star' magazine ran a headline-grabbing story that claimed (among other things) that Lamar Odom had already met with a divorce attorney to speed the process along. Supposedly, Lamar is unhappy about the couple's fertility issues. Well gee, who wouldn't be? Infertility stinks, no matter who you are, but something about this story screams fake. Yes, if additional stories from more sources start to surface, then there's reason for concern. In the meantime, 'Star' magazine seems to be going out on a limb with this one.
Khloe Kardashian's friend says that Khloe Kardashian and Lamar Odom "are 100-percent not divorcing," adding that the couple keeps things pretty low key, especially considering she's a reality TV star in one of the most notable celebrity families around. Low key seems the way to go, but with Khloe's big new job on 'The X Factor,' can they keep things that way? Hopefully so.