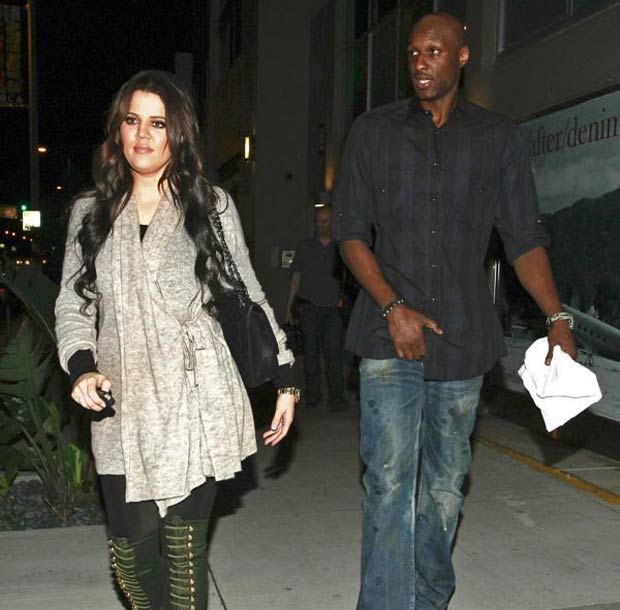 Khloe Kardashian has a lot going for her right now: She's part of the wildly popular 'Keeping Up With the Kardashians' reality show, she's potentially the new host of 'The X-Factor' (Simon Cowell supposedly loves her) and she's happily married to Lamar Odom. But is Khloe having trouble getting pregnant? Possibly so.
On last week's episode of 'Keeping Up With the Kardashians,' Khloe and her sister, Kim Kardashian, pay a visit to a fertility clinic. The whole thing was Kim's doing: She wanted to discuss the possibility of freezing her eggs now, in case she wants to get pregnant later in her life. Khloe K. decided to go along, not really expecting to receive some bad news.
A doctor tells Khloe Kardashian that there might be a problem. Because she's not ovulating, she faces a potential infertility problem. Khloe has long been quite vocal about the fact that she's more than ready to become a mom, and really, of the three Kardashian sisters, she seems like the most compassionate and maternal of them all.
Khloe Kardashian's possible infertility problems has long been the subject of tabloid fodder. But is she going too far by making the struggle so public? Khloe's husband, Lamar Odom, reportedly thinks so. One report claims that Lamar has asked Khloe not to film her infertility-related happenings for 'KUWTK.' One source says that Lamar believes, "It's a private, delicate matter." For once, someone in the Kardashian group has some sense! If this is making Khloe more upset, being so public about the problem, then Lamar is absolutely right: It has to stop.
What do you think? Is Khloe Kardashian going too far by publicizing her pregnancy plight?