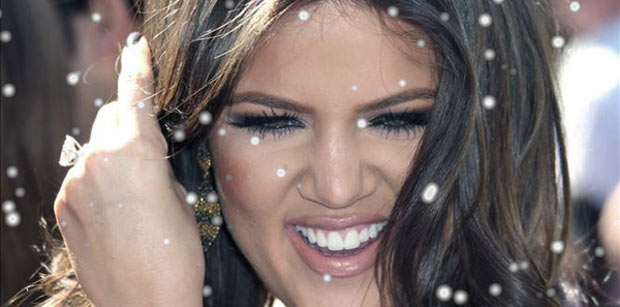 Khloe Kardashian Odom is having a pretty exciting November, but this latest story might not be the best kind of exciting for her. Why? The Federal Bureau of Investigation is reportedly looking into a "suspicious white powder" sent to to CBS.
Supposedly, a letter containing the strange, unknown substance came to the network on Tuesday, prompting the investigation. TMZ says the substance is "harmless," but should Khloe be worried?!
Hopefully the FBI will get to the bottom of this situation. Anytime someone sends a letter containing ANY kind of white powder, it's suspect. And honestly, Khloe Kardashian is in great hands now that the feds are on the case. Harmless or not, this incident is certainly one that law enforcement (and CBS) is taking very seriously.
So far, Khloe Kardashian isn't commenting on the story. That's not surprising, given the seriousness of what's happened. At some point, however, the always outspoken Kardashian sister will no doubt speak her mind. And yes, the feds will almost certainly catch the culprit!