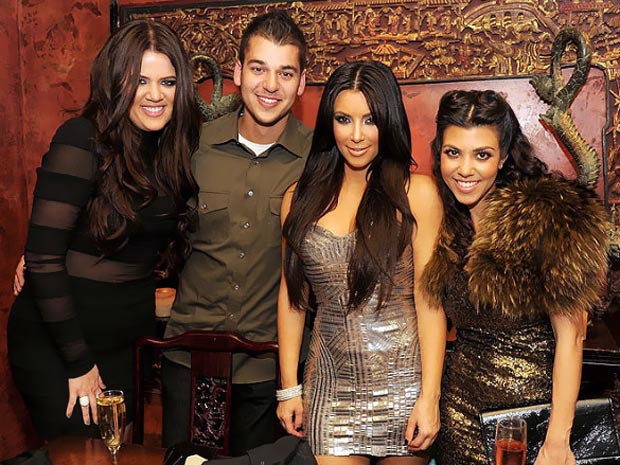 As the headline suggests, at least one member of the Kardashian family definitely plans to be married before having kids. And no, it's not Khloe Kardashian Odom (though hopefully she and Lamar will have babies soon). It's actually Rob Kardashian, who says he definitely wants to get hitched before he has a child.
Is Rob Kardashian kind of slamming sisters Kim and Kourtney Kardashian? After all, Kim Kardashian and boyfriend Kanye West are expecting, and while they might marry at some point, it might not happen until their first child is born (Kim is still waiting on that divorce from Kris Humphries). And Kourtney? Well, she's had not one, but two children out of wedlock with boyfriend Scott Disick. So is Rob trying to tell his sisters he thinks their choices are wrong?
Hardly. During a big Miami New Year's Eve bash, Rob Kardashian said he's definitely "proud" of sisters Kim and Kourtney, but added, "I'll be married before I have a baby." Rob might have his personal plans, but he's probably not slamming his sisters' choices. Or is he? For the record, Rob also added that "everyone is…excited and focused on the baby" at the moment — meaning Kimmy's future famous fetus.
Will Rob Kardashian be a dad at some point? It sounds like he wants to be, but not until he's said his "I dos."