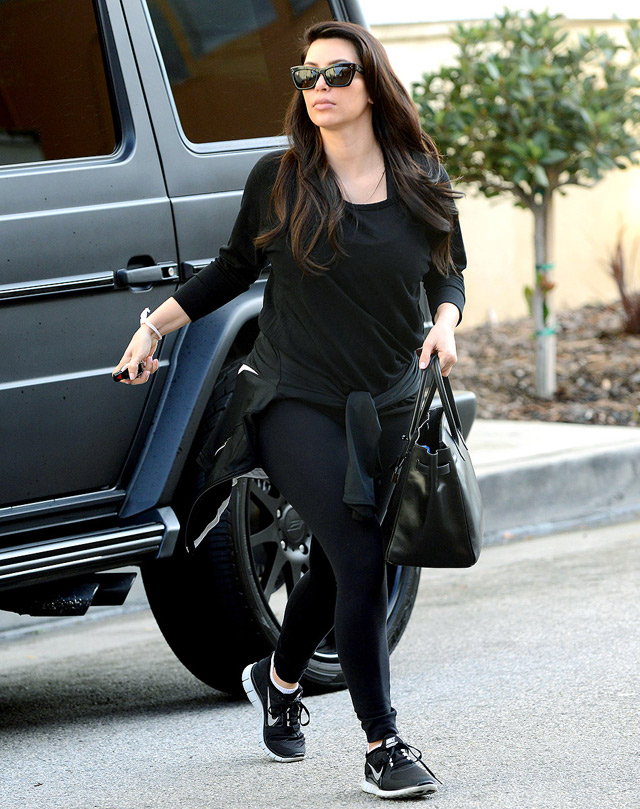 It's a fact: Pregnant women get major cravings. It's also a fact that sometimes those cravings are a little strange. Kim Kardashian is no exception. Apparently, being a mega-famous socialite/reality TV star/businesswoman does not give you a free pass from Crazy Cravingsville. What exactly is Kim jonesing for?
Kim Kardashian's mom, Kris Jenner, spilled all the info on Kimmy's pregnancy cravings in a new interview with E! According to Kris, Kim is having huge cravings for sweets and junk food, including "giant cookies" and French fries. That's not unusual, really. Lots of people, pregnant or not, find themselves craving those foods. But Kris says Kim is also craving Chinese chicken salad (not strange) and…artichokes? Yes, artichokes. Okay, that is a bit odd. At least it's a fairly healthy craving though, right?
Along with cravings, pregnancy also brings weight gain. Some amount of weight gain is totally normal and healthy, but Kim Kardashian apparently realizes that it's still important to exercise to keep excess weight at bay. She's still hitting the gym regularly, and the media is now zeroing in on Kim's still extremely small (as in, you really can't see it at all) baby bump. The tabloids need to calm down: Kim's pregnant. She's going to start showing, eventually. It will happen.