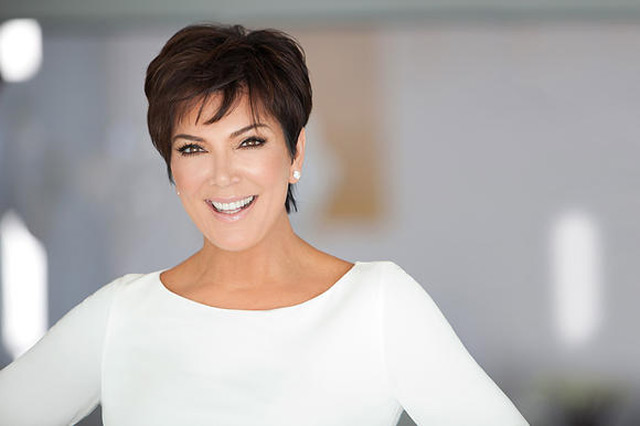 Ready or not, here she comes: Everyone's favorite "momager," Kardashian mom Kris Jenner, is defiinitely getting her own talk show. We all knew the deal was happening, but now we know specifics. Kris' talk show will debut this summer in some markets. What can viewers expect?
The new show, called (appropriately enough) 'Kris,' will be a one-hour entertainment show with a mix of celebrity interviews, gossip and of course, the ever-so-hip "lifestyle topics." What does that mean, exactly? Probably some cooking segments with Kris Jenner's famous kids, including Kim Kardashian and sisters Khloe and Kourtney. Oh come on, you know Kris is going to find a way to pimp out her children doing this!
For her part, Kris Jenner seems super excited. In a statement, Kris said, "This is something I have wanted to do all my life so it's definitely a dream come true!"
Don't get too stoked for the 'Kris' show yet: It's only testing this summer in certain Fox markets, meaning *big* markets like Los Angeles and New York City. If it does well, though, expect 'Kris' to air in additional markets eventually.
Do you think Kris Jenner's talk show will succeed, or fail? Will A-list Hollywood celebrities want to be on the show?