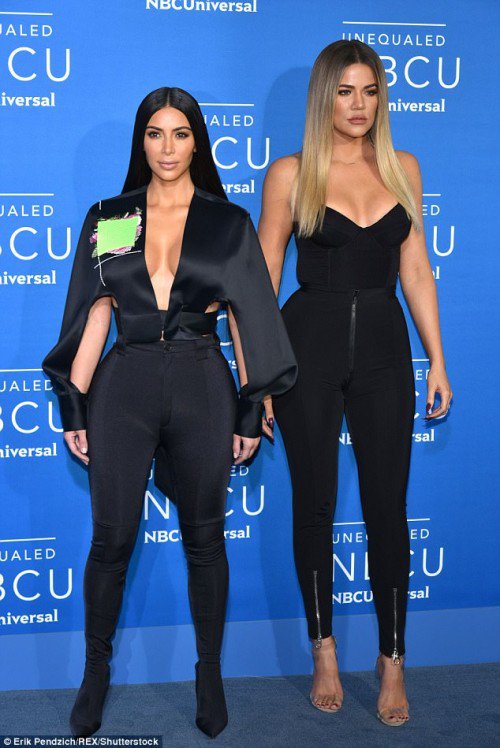 This time Khloe Kardashian has pleased her fans. In Twitter, she has published an unusual post, in which she compared herself and her sister Kim with wax figures.
– Can you guess…Madam Tussaud's? Or the real deal? , she wrote.
Photos of Kim and Khloe Kardashian delighted the fans of the star family. The sisters were wearing black suits on the presentation of the NBC projects, which demonstrated the perfect shapes of the girls. Kim chose a top with a low neck and unusual sleeves and black tight pants.
Khloe preferred a more classic option: a sleeveless top with black trousers without print. A neckline added a sexy tint to her strict outfit. Fans of the Kardashian sisters appreciated the choice of the stars.