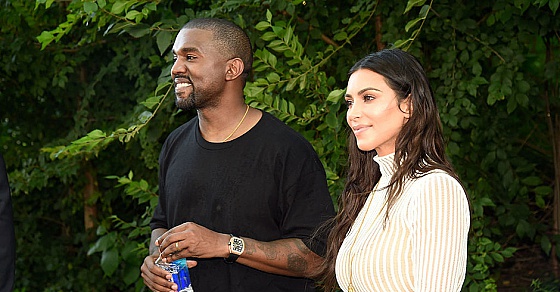 That is the reality show "Keeping Up with the Kardashians" which made  all members of the star clan so popular, including the main star – Kim Kardashian. The show has been on screens since 2007 and talked about everyday life and holidays of the family. But now it will disappear from the screens — and who knows when it will appear again. Shooting of the new episodes is suspended for the time being. This is due to the illness of Kim Kardashian's husband, rapper Kanye West, who was hospitalized with a mental disorder.
The new episodes  have ceased to appear since October 3 – after Kim was assaulted in the hotel. All this time, old series shot in advance were aired. But now that Kanye is in the hospital, his wife has completely lost all desire to pour out the soul before the cameras. It is expected that the shooting will not resume until the end of the year, and maybe even longer.
Now Kanye West is in Ronald Reagan medical center  at the University of California (Los Angeles). His state turned out to be far worse than it was previously thought. According to the official version, the rapper was hospitalized with fatigue and nervous exhaustion. However, later he was diagnosed with paranoia, which continues to progress. The artist perceives the service of the staff at the clinic with extreme suspicion and won't even let the doctors touch him. It was assumed that he would be released home for  Thanksgiving, but he is so bad that doctors prefer to keep him at the clinic under control. According to sources, Kim visits her husband constantly and generally behaves like an exemplary wife.