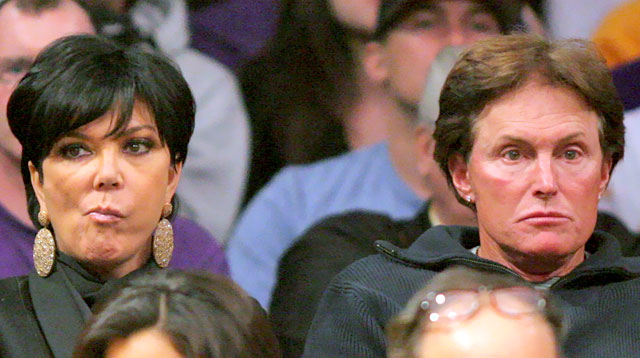 Sometimes where there is smoke, there is, indeed, fire. Is that the case with Kris Jenner's marriage? Once again, rumors are swirling that Kris and husband Bruce Jenner are on the outs. In fact, one recent report says they will divorce, and things have been bad for quite a while.
The Kardashian family matriarch puts on a good front, but are things rosy behind the scenes? Even reality TV stars live their lives away from the cameras at times. When the camera's on, Kris Jenner and Bruce seem perfectly fine. But that's not the story one source gives Radar Online. The (unidentified) source claims that Bruce and Kris Jenner are "living separate lives" and that their marriage is "all about business," and nothing more.
After more than two decades together, are Kris and Bruce Jenner still in love? According to this one source, they don't even like each other all that much. They've got a lot at stake if they do split, so maybe they are keeping up appearances and just going through the motions. Another recent report claims that Bruce is moving out of the Kardashian compound with the couple's two daughters, Kylie and Kendall Jenner.
That's the part that's the most disturbing: How tough will this be on the kids if and when things really hit the fan with Kris Jenner and her husband? Here's hoping that no matter what happens, the children won't suffer the brunt of the battle.