Happy New Year! And what would a new year be without a Kim Kardashian wardrobe malfunction? Kim is three months pregnant, and she's apparently really determined to stay fit and healthy during her pregnancy. On Thursday, she hit the gym. Unfortunately, she somehow managed to have a pretty significant wardrobe issue along the way. What did Kimmy do now? She basically mooned the world!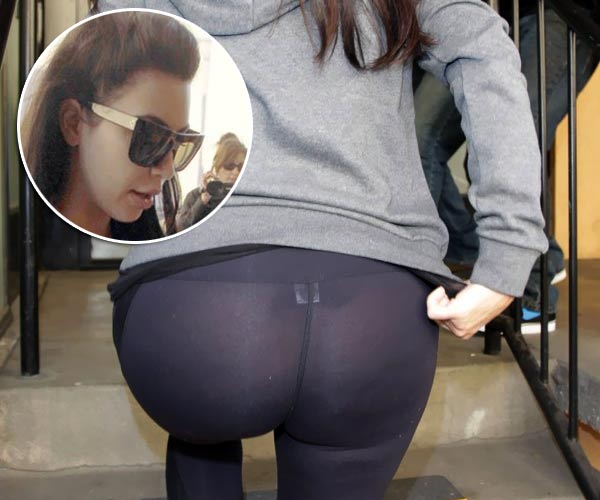 Here's what happened: Kim Kardashian got up pretty early to hit the gym for her workout. She's been at this all week, and that's a good thing. It's actually great that Kim is so focused on her health at the moment, given that she's expecting. What isn't good, however, is that in the rush, she somehow either forgot to put on underwear or just didn't check her backside. The result? Her skin-tight workout pants were completely see through. And yeah, she had no undies on. Eeek!
Some pregnant women complain that little things slip their minds because they're so focused on their growing bellies and all the baby hoopla. Maybe that's what happened to Kim Kardashian? Either way, the results were absolutely not flattering. Expect that Kim will be wearing darker tights or underwear *or* long cover ups to the gym from now on.