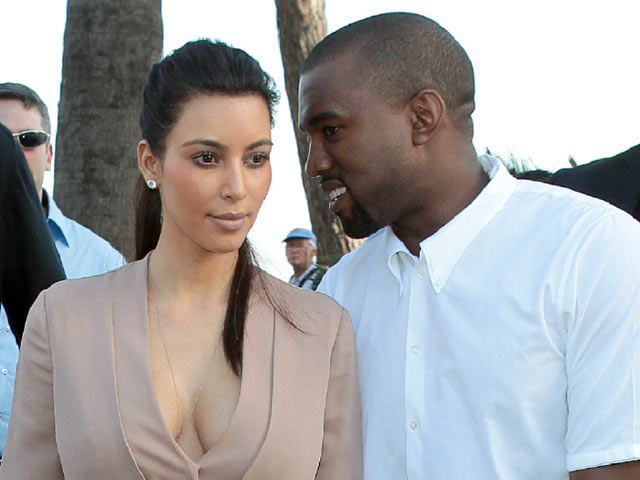 Even in the world of All Things Kardashian, the latest rumor involving Kim K. and Kanye West is a bit difficult to believe. Still, it's out there, so it's worth noting. It seems that Kim Kardashian's developed a bad case of baby fever, but she has absolutely no intention of actually giving birth!
According to The National Enquirer, Kim definitely wants to have Kanye's baby, but she doesn't want to actually be pregnant. That would, of course, involve a whole lot of hassle, and Kimmy is just not up for that, at all. According to a source, Kim "desperately wants a baby with Kanye, but she doesn't want to gain weight like her oldest sister Kourtney did." She says she doesn't want to "ruin" her famous figure by having a baby.
So, the question becomes: What do you do if you want to have a child, but you don't actually want to be pregnant? If you're Kim and Kanye, you can hire a surrogate: a woman who will carry the child for you. And yes, the Enquirer claims that's exactly what this power couple wants: a gestational carrier.
Apparently, Kim Kardashian is already actively looking for a suitable surrogate, who would be paid handsomely ($200,000). If all of this seems a little far fetched, remember this is Kim K. and Kanye Land, and anything can (and does) happen. The idea that Kim wouldn't want to risk ruining her body with a pregnancy actually doesn't seem all that far-fetched. Kim probably does have a case of baby fever, since sister Kourtney just gave birth, and sister Khloe is reportedly hoping to conceive with hubby Lamar Odom.
Perhaps Kim and Kanye should hold off on decorating a baby nursery until after Kim is actually divorced!