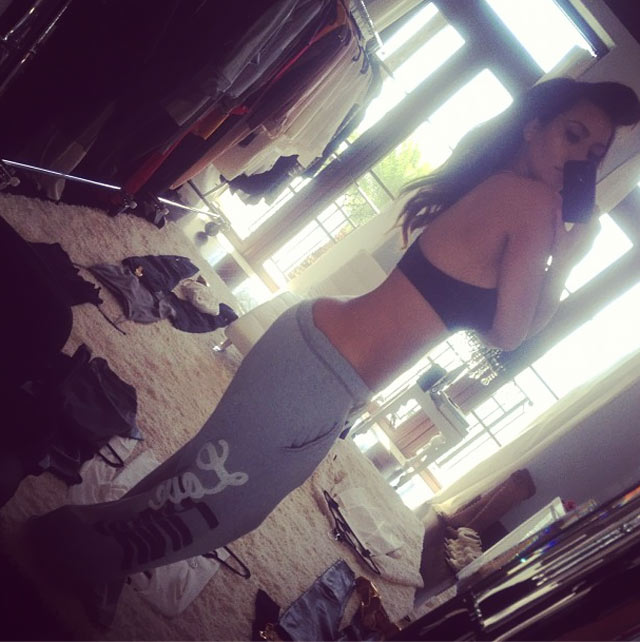 Kim Kardashian is clearly looking good, and for anyone that hasn't noticed, she was all too happy to show off a little bit today. Kim K. is apparently on a strict fitness regimen — one that's getting results, in the form of a sexy, tight and toned midsection.
Kim took to her Instagram account and shared a very revealing, very attractive looking photo of herself wearing nothing more than a black sports bra and a pair of gray sweatpants. She told her followers, "I just wanna chill in my sweats all day." Her waist is tiny! Kim Kardashian fans take heart, though: Her most famous asset is definitely still intact. In fact, she looks even curvier with the small tummy.
How is Kim Kardashian slimming down? For starters, she's regularly seen heading to and from the gym. She's probably also eating a healthy, well-balanced diet. Kim has openly admitted she wants to "slim down a little bit," and she's apparently very serious about it. How small will the most famous Kardashian get? That remains to be seen. Hopefully not too tiny!
Do you think Kim Kardashian looks better when she's smaller, or when she has a little more weight on her? And really, what would a week be without Kim K. sharing racy photos of herself with all of her fans?