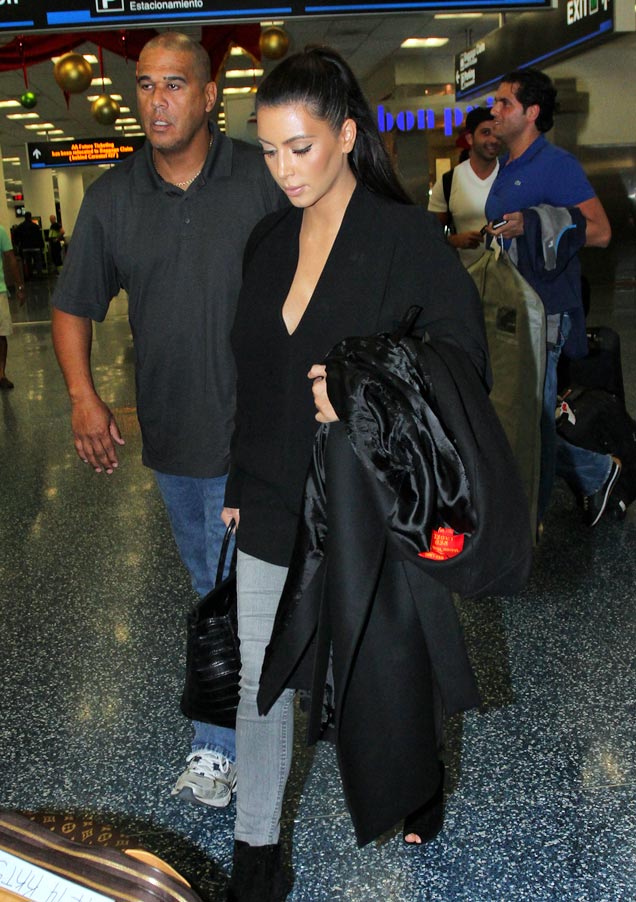 Look out, Big Apple, the Kardshians are back in town. Kim Kardashian flew into New York City today, and that's where she expects to spend Christmas with her family. For now, she's bid goodbye to the sunny shores of Miami Beach. After two months of filming, Kim and her sister have finally wrapped up the new season of 'Kourtney and Kim Take Miami.'
Will Kim Kardashian miss Miami? Of course! Who wouldn't? Kim tweeted to her millions of followers that leaving was "bitter sweet," but she was quick to add that while she had "the best time" in South Florida, she was "ready to get home for the holidays." Aren't we all? Except for most of us, home doesn't involve posh mansions and fancy penthouse apartments in every major city around the globe.
Will Kim Kardashian and her man, Kanye West, spend the Christmas holidays together? You can bet on it. Yeezy is based in NYC, after all. Expect tons of stories about their holiday-time, New York City adventures to come soon. Wonder what Kanye will give Kim as a Christmas present? And of course, 'Kourtney and Kim Take Miami' starts airing next month, so fans: It's almost time!