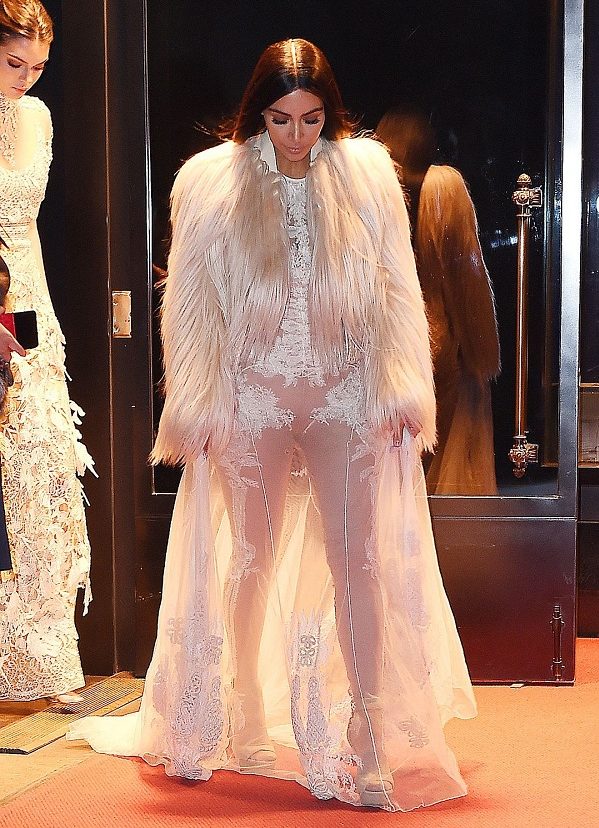 Kim Kardashian came almost naked on the filming of the movie "Eight friends of Ocean" where she and her sister Kendall Jenner play themselves in an occasional role. Anyway, thus thought almost all of her fans, who saw the photos.
Kim came to the shooting in a transparent dress under which there was guessed something like slimming jumpsuit or nude leggings. However, the white transparent dress with embroidery and slimming pants only puzzled her admirers: from a distance it seemed that Kim had no underwear!
Trying to look decent, the model achieved the opposite effect: the paparazzi and witnesses of her appearance on the set were gazing, trying to understand what she's wearing.