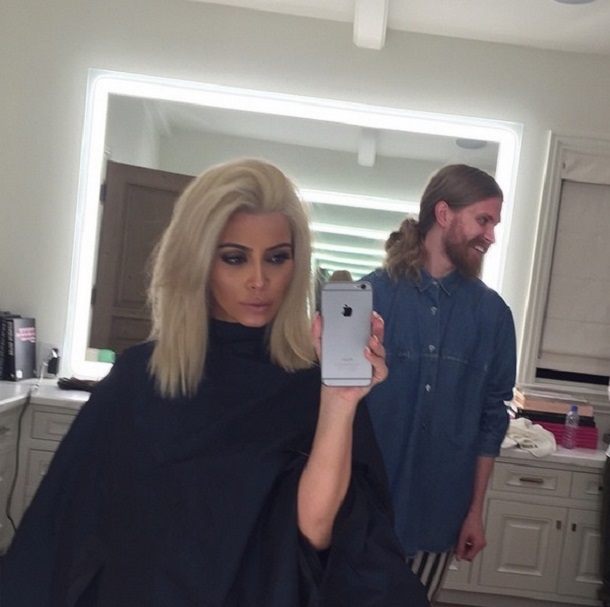 Kim Kardashian pleased the reporters with another sensation by becoming a platinum blonde. Hot socialite has changed her usual dark color and created a furore at the Paris Fashion Week.
Kardashian published the picture of her new color in Instagram, causing a storm of emotions among her admirers who divided into two camps. Someone thinks that Kim has become incredibly good-looking in the stylish platinum color, while others compare her with Rita Ora (who also dyed blonde with jet black eyebrows), lead singer Bill Kaulitz Tokio Hotel and Elsa cartoon Frozen and ask to return everything as it was. And the most attentive ones noted that now even the gadget is in harmony with the cold shades of her hair.
It is interesting to mention that being surprised with the socialite's new hair color, not all at once noticed that she also had her hair cut thus getting rid of long, luxurious and possibly artificial locks.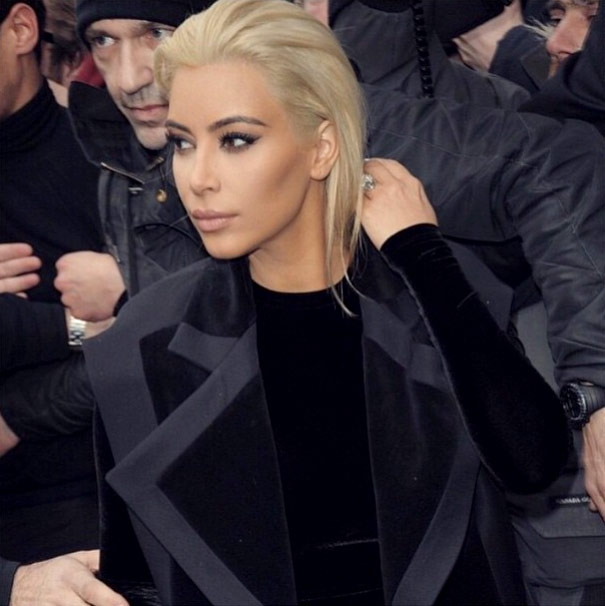 "So I became a platinum blonde! I have the best team of stylists in the world!" – a bold-experiments-fan wrote in Instagram and thanked all the people involved in her transformation. According to Kim, this amazing, pure platinum tone came out at once, which is a big success.
With the new image Kardashian came to the show fall-winter Balmain collection . The socialite instantly captured the attention of the audience … as long as a Hollywood lady-killer Jared Leto appeared on the red carpet with the same Platinum Blond, like Kim. To sum up: those with blond hair can rejoice. Blondes are back in fashion.
Related articles across the web