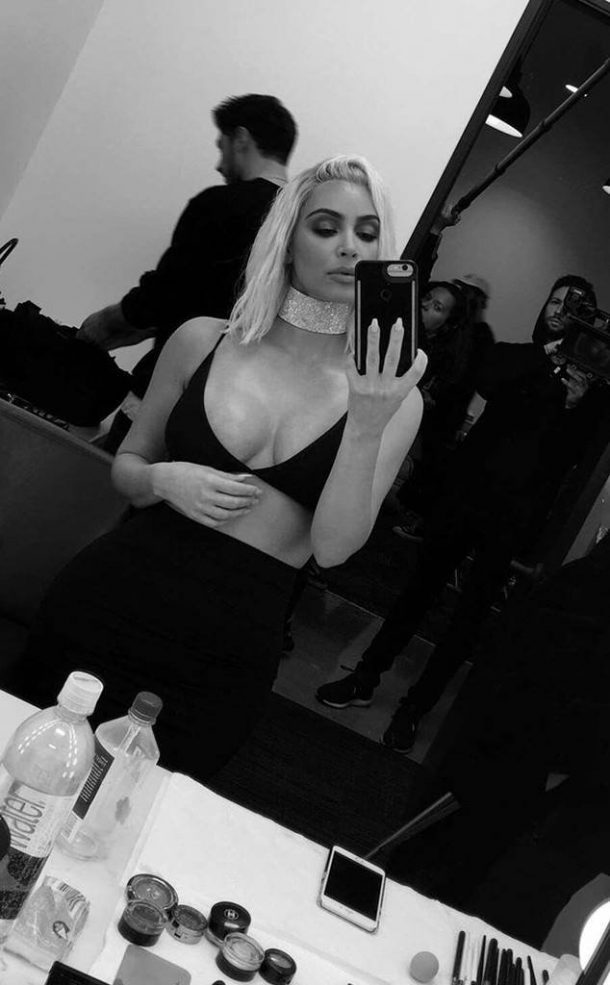 Kim Kardashian has once again radically changed her image, which caused a wave of discussion among her fans and fashion critics.
Perhaps, even fashion critics and ardent fans of Kim Kardashian have already lost count on how many times the socialite changed the image and color of hair. Sometimes there appears an impression that Kim changes her hairstyle depending on the outfit or mood, and it happens quite often.
At this time, the Kardashian hasn't done anything new, just remembered her old look: bob and white hair. This very haircut the star showed to her fans in her personal microblog. By the way, most fans of Kim have a positive attitude for changes in her image. In the comments fans write that her example inspires many of them on a bold experiment.
36-year-old reality star tweeted a picture where she is depicted with a new hair color and haircut during the preparation for the occasion in the honour of Paris Hilton's birthday.
By the way, many Kardashian's fans decided that she was just wearing a wig in solidarity with the blonde birthday girl.